[UPDATED] SOLD OUT!!!
ZoukOut is back! Lets us show you how to party at Asia's Largest Beach Party Festival with our Party Hard Rave Kit!
Get Hapz's Party Hard Rave Kit consisting of 6 curated items worth S$26 with Every Zoukout Ticket Purchase with Hapz.
1. The Bag
First and most important is the bag! This awesome drawstring bag will hold all the goodies that we have installed for you! Most importantly, you can shuffle all you want at ZoukOut with this small and easy to carry accessory.
2. Water-proof Phone Case
Instagram-worthy selfies with your rave squad are a must ZoukOut, so we are giving you a waterproof phone pouch to protect your oh so important iPhones, Notes, Xiao Mis and more. Remember to test the pouches first before use!
3. 2 x 10g Glow-in-the-dark Face Paint
There is no need to send countless "whr u" Whatsapp messages by marking your rave squad with our glow-in-the-dark body paint. Ravers with sensitive skin don't be sad! You can become the artist and paint your friends. The paint can leave stubborn stains on your clothes so make sure to be extra careful! Remember to share with us your best creations on Instagram! Just tag us at @hapzsg.
 4. 5 x Light Sticks
Who doesn't love light sticks! Be lit all night long at ZoukOut with our "Transformer" light sticks. You can wear it as a wristband, headband or just use it to dance! The choice is yours, fellow ravers.
5. 4 x Retro Finger Lights
Retro is the "In" thing now, so we have included retro style finger lights in your Party Hard Rave Kit! Dazzle your friends with a finger light performance that they will never forget!
6. Poncho
We all know that Singapore's weather is as unpredictable as our MRT Trains (don't know when will break down), so we have included a poncho for you just in case. You can party all night long without a care for the weather!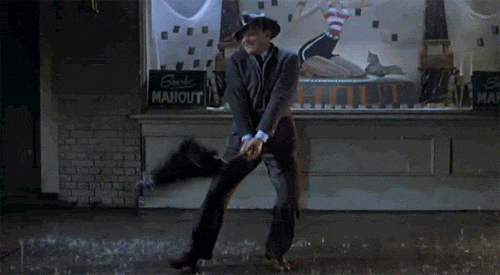 Feeling all hype out for your to party at ZoukOut? Get your tickets on Hapz now and receive our limited Party Hard Rave Kit. Limited to 1st 100 customers only! Hurry while stocks lasts!
Get your tickets here!
In the meantime, here are 5 ways to party like a pro at ZoukOut 2017!