Singles Day is around the corner!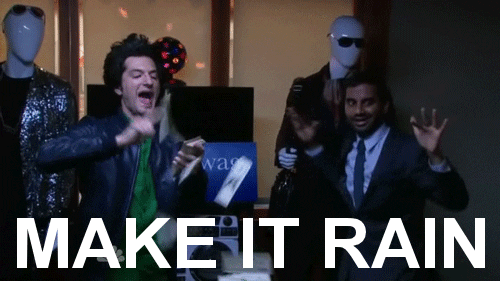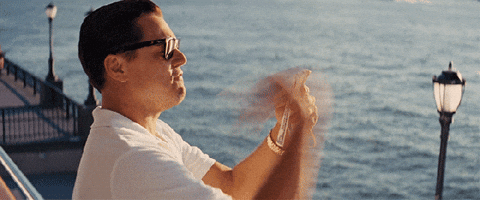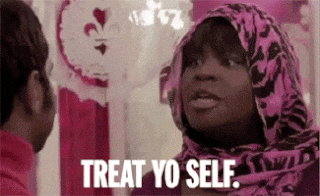 #makeitrain  #treatyoself
Just kidding! You're probably going through this right now: Don't worry, we got you covered. No money no problem!
Here are 6 free things to do in Singapore this Singles Day weekend.
1. Healthy Lifestyle Festival SG
Organised by the Health Promotion Board, this carnival hosts a wide range of activities to inform and inculcate healthy living. Chefs of the family can look forward to some cooking demonstrations, nifty crafters can learn how to make your own candles, soap and even growing your own vegetables at the workshops. For those looking for some fun, there are also other activities for you like rock climbing, poolball and movie screening!
Click here for the official site and here for the programme schedule.
Admission: Free
Date: 11 & 12 November 2017
Time: 11am – 8pm
Venue: Singapore Sports Hub & Kallang Wave Mall
2. Boutique Fairs, The Gifting Edition 2017
Credits: Boutiques Singapore
Pretty things to look at? Check. Child depository Workshops and children play area to engage your kids whilst you shop? Check. Pop up nail bar? Check. This is a 3 day shopping extravaganza featuring over 200 independent vendors across women's fashion, menswear, jewellery, bags and accessories, gifts, home decor, children's clothes and toys. And we particularly like their last post on Facebook:
Admission: Free
Date: 10, 11 & 12 November 2017
Time: 9am – 8pm (Friday), 10am – 6pm (Saturday), 10am – 4pm (Sunday)
Venue: The F1 Pit Building, 1 Republic Blvd Singapore 038975
3. Tanglin Halt & Margaret Drive Heritage Tour
Learn more about the evolution of Queenstown as Singapore's first satellite town. The 4 hour tour will start at Queenstown MRT Station and end at Commonwealth MRT Station. Participants can visit landmarks such as the first HDB flats, the former Malayan railway and black and white bungalows so get ready to do some serious trekking on rough terrain!
For more information, visit their Facebook page.
Admission: Free (Registration required)
Date: 12 November 2017 (This is a repeated event happening every 2nd and 4th Sunday of the month)
Time: 8:15am
Venue: Queenstown MRT Station (Trail guides will be wearing yellow t-shirts with a crown logo)
4. Complimentary Outdoor Family Yoga at Bishan Park
Bring your whole family along for this family yoga at the park! Participants have to bring your own mats to work out, explore partner poses and have a great bonding time.
For more information, check out their Facebook page!
Admission: Free (Registration required for all participants regardless of age)
Date: 12 November 2017
Time: 8am
Venue: Ficus Green, Bishan-Ang Mo Kio Park (River Plains)
5. Public Tour of "Tales of the Malay World: Manuscripts and Early Books"
Learn about the dramatic impact of printing on the manuscript tradition, and Singapore's role as the early Malay/Muslim printing hub for the region. The exhibition features precious manuscripts on loan from the United Kingdom and the Netherlands, shown in Singapore for the first time. Highlights include a manuscript (copied in 1710) of one of the oldest existing syair (narrative poem), which tells of the war (1666–69) between the Dutch and Makassar and the earliest manuscript on the exploits of the legendary Malay hero, Hang Tuah.
Click here to find out more about the exhibition!
Admission: Free
Date: 11 November 2017
Time: 1pm – 2pm
Venue: National Library Building, Level 10 Gallery, 100 Victoria Street S188064
6. 'SHOWCASE' by Singapore Wind Symphony
Last but not least, show some support for our homegrown talents, these talented musicians are winners of the Singapore Wind Symphony's 'Young Composers Challenge' which challenges participants aged 24 and under to create original music for wind band.
Check out their Facebook to find out more.
Admission: Free (Registration is required)
Date: 12 November 2017
Time: 5pm – 6:30pm
Venue: Our Tampines Hub, 1 Tampines Walk S528523
Have an eventful weekend!
If we have missed out anything, please remember to jio us!