It's Friday and we've got even better reasons to celebrate the weekend – this week on our tiny island is particularly happenin'.
Here are 5 free things to do to celebrate your weekend in style!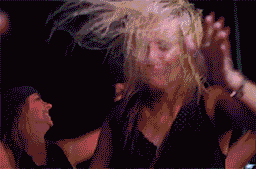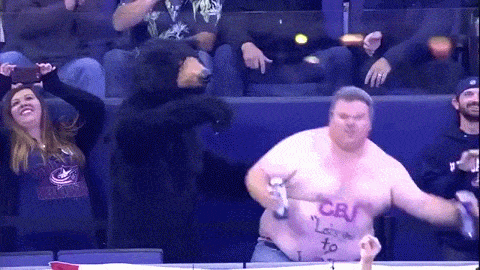 #letitjiggle #usedbutnotabused
Let's start the countdown with:
1. Whimsical Food Fair
Obviously, Marina Square ain't square no mo. You gotta bring yo kids, bring yo wife and bring yo husband to this one of a kind food fair happening in their Central Atrium. Below is a little taste of what you might expect from the fair
LOOK. AT. THAT. SHINE. That glistening. That smooth coating made by Boufe Boutique Cafe.
Ever thought of how to achieve eternal youth? This bottle of Mermaid's Tears by Rainbow Works might not be your answer, but it sure is pretty.
Look how pretty! These are unicorn cake pops made by Shaun Teo Creations.
To find out more about the whimsical fair, you can visit their Facebook page.
Admission: Free
Date: 18 & 19 November 2017
Time: 10am – 10pm
Venue: 6 Raffles Blvd, Singapore 039594
2. Let's Go Jalan Jalan
Our inner hipsters are super excited about this: the ultimate old school food and music festival held at Labrador Park. You can try old school treats like rickshaw noodles, kueh kueh and ice cream bread, watch Teochew Opera performance and Boys Brigade Bagpipe Band like you're back in secondary school times, and there'll even be local celebrity meet and greet!
If you're still unconvinced, let their fabulous website sway you.
Admission: Free
Date & Time: 17 Nov (5pm – 12:30am), 18 Nov (10am – 12:30am), 19 Nov (10am – 12:30am)
Venue: The Three Peacocks @ Labrador Park, 8 Port Road S(117540)
3. ONE15 Christmas Boat Light Parade
If your party is a little bit more atas, this is the place to be. Spectators can expect a Sentosa Cove Holiday Market, Pool Party and ONE15 Christmas Boat Light Parade.
More information can be found here.
Admission: Free
Date & Time: 18 Nov (3pm onwards), 19 Nov (3pm – 10pm)
Venue:11 Cove Drive, #01-01, Sentosa Cove, 098497
4. Endless Wonder, Christmas on a Great Street
With this much festivities, you will forget that we're still in the midst of November. Since the lights are already out, why not bring your significant other out on a romantic date on Orchard Road.
More information can be found here.
Admission: Free
Date: 18 & 19 Nov
Time: 7pm onwards
Venue: Orchard Road
5. For the Road Ahead: Rohingya
From all the money you've saved from going to these free and awesome events, why not consider giving some of it away to the less fortunate.  Spend an afternoon of films, performances, workshops, open mic and flea market to learn more about the Rohingya crisis, and raise funds for Médecins Sans Frontières (Doctors Without Borders) – a humanitarian medical aid NGO which works relentlessly in sustaining the health and security of Rohingya refugees.
For more information on the event and how to make a donation, please take a look at their Facebook event.
Admission: Free
Date: 19 Nov
Time: 3 – 9pm
Venue:11 Upper Wilkie Road, Singapore 228120
That's it from us! As always, remember to jio us if got xim!